5 A Day
In order to have a healthy balanced diet, you should try to eat at least 5 portions of a variety of fruit and vegetables a day
(5 A Day)
This should include a mixture of:
High fibre starchy foods like potatoes, bread, rice or pasta.
Dairy or dairy alternatives (oat/soya milk)
Meat, eggs, beans, pulses and fish.
Unsaturated oils and spreads, in small amounts.
It is also very important to drink plenty of fluids, at least 6-8 glasses a day.
Practical Tips to make Healthy Changes
NHS Food Scanner App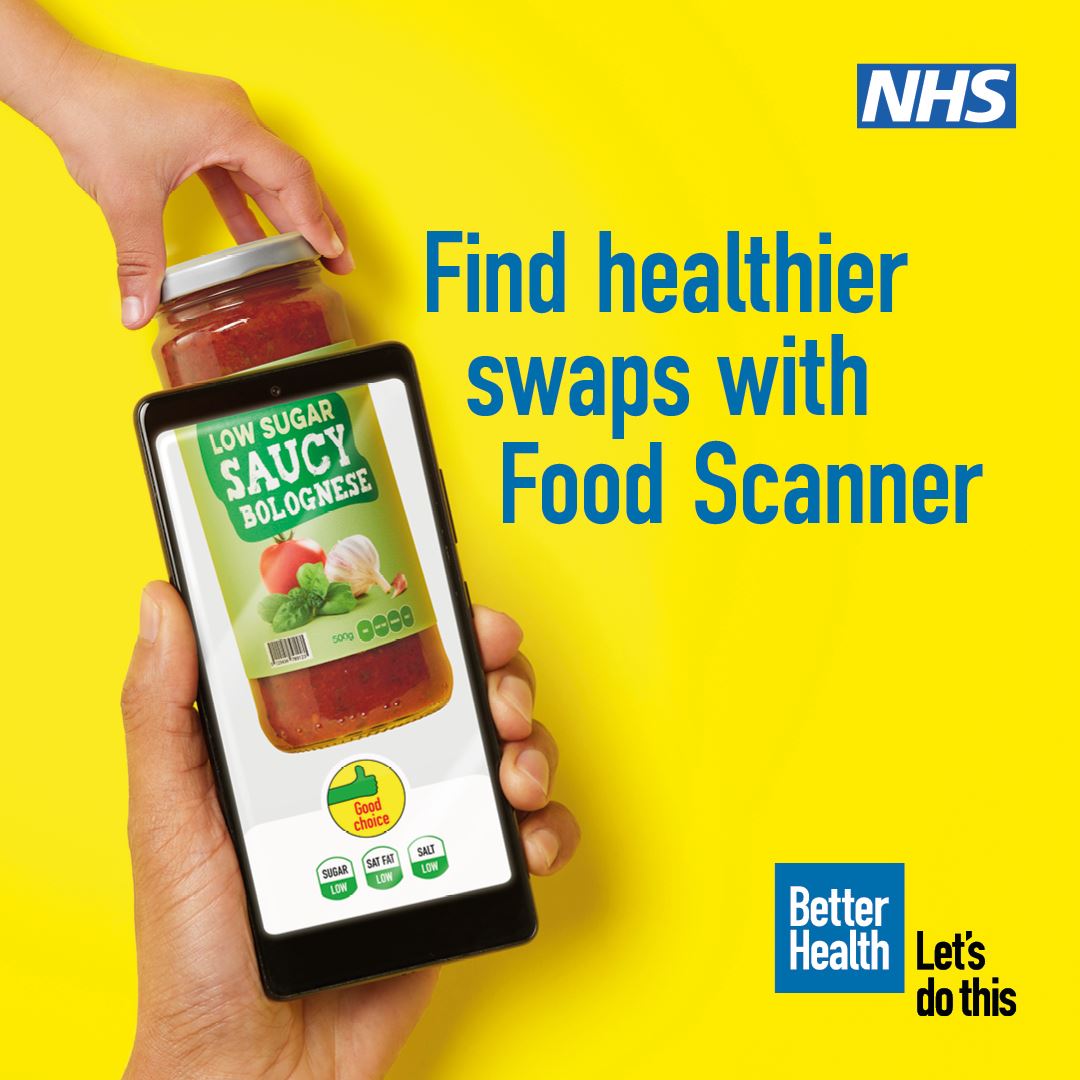 The NHS Food Scanner App is free and available to download from the App Store or Google Play. With this app, you are able to scan all the items of your weekly food shop. With each item, the app will show all the nutritional information and suggest a healthier alternative.
For example, if you scan a pizza in your weekly shop which is high in saturated fat, the app will suggest a healthier version which is labelled as medium instead of high in saturated fat.
If you choose to pick healthier swaps in your next weekly shop, you will be reducing your overall sugar, saturated fat and salt intake. This will have a huge impact on your overall health and wellbeing.